Harmonic Egg sessions
Happy Fathers Day promo
3-50 min Harmonic Egg sessions for $250
which includes a canister of Superior Electrolytes.
https://squareup.com/gift/435F6XHA0DHFJ/order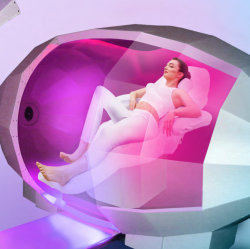 https://fb.watch/dJssXxAbm5/
The egg is scalar technology...there are many definitions of scalar technology.
"Studies are showing that the size of the Egg (small and contained versus a room) actually speeds up the process of the healing dynamic because of that quick reverberation (quick because of short distance). The issue of trying to emit scalar waves and torsion field randomly in a room, is that the system it produces is weak and slower. Because of this slow movement, it also picks-up energetic fields of other individuals in the room and that gets mixed up in the energetic system! So in effect, in this example, you are mixing up everyone's ailments into the system, thus weakening its healing effect on each individual. We cannot forget that individuals emit out into the room, and therefore there is an entanglement process that includes everyone's ailing energy, as well as healthy of course, so why would you subject yourself to this?"